HVAC & Commercial Refrigeration Maintenance Agreements
Serving Canton, Ohio, and the Surrounding Areas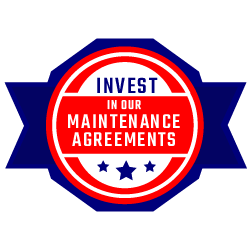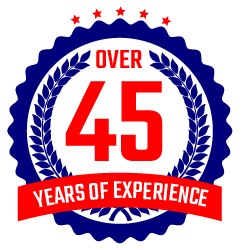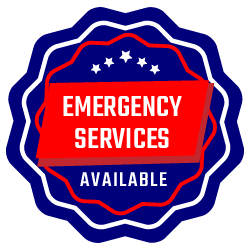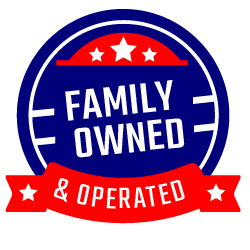 Preparing for the Worst, Hoping for the Best
Sometimes it pays to plan. This is most certainly true for vacations, airline flights, birthday parties, and Christmas (who likes shopping on Christmas Eve, anyways?). Planning ahead can eliminate headaches, frustrations, and stress as you hurry about to and fro to get things done. This principle holds true for commercial HVAC and refrigeration services as well.
Comfort Refrigeration in Canton believes in planning ahead as well. This is why we offer commercial HVAC and refrigeration maintenance contracts that are customized to your business's needs. This saves time and money, so when you need us in a pinch, we're there. Call us to learn more today!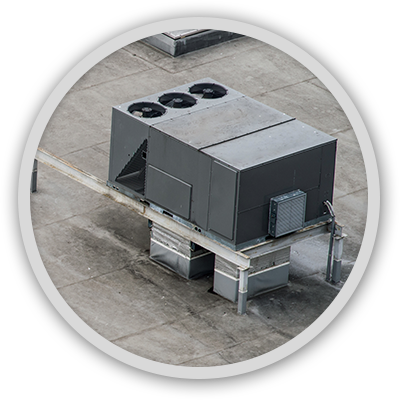 BENEFITS OF HVAC & COMMERCIAL REFRIGERATION MAINTENANCE AGREEMENTS IN CANTON
Saves time

Saves money

Saves headaches

Good for your customer experience

Keeps your employees happy

Offers peace of mind

Avoids costly shut-downs

Timely & priority service

Increased longevity

Less emergency calls

And so much more!
The importance of maintenance for all mechanical systems cannot be understated. It's a fact that any machine invented by humans will quit working at some point. However, with proper maintenance and upkeep, you can prolong the lifespan of any machine a long time, depending on what it is, how it's engineered, and how well it's made.
Comfort Refrigeration specializes in commercial refrigeration and HVAC services for northeast Ohio, including Canton, as well as into western Pennsylvania to Pittsburgh. We've been in business since 2007. We have over 45 years of experience helping businesses with HVAC and refrigeration services, design builds, installations, and replacements. We offer 24-hour emergency services, and we try to respond to your call within a two-hour window. Below, we'll go over in more detail of the benefits of commercial maintenance contracts for your HVAC and refrigeration systems. Contact our commercial HVAC company today!
BENEFITS OF MAINTENANCE AGREEMENTS FOR COMMERCIAL HVAC & REFRIGERATION SYSTEMS
Good for Your Customer Experience
Regular and timely commercial HVAC services are great for customer experience. If your commercial air conditioning goes out in the middle of summer, the temperature can rise quickly in your store, restaurant, or office space. This not only makes customers unhappy, but they also may leave sooner and they will be less likely to visit your business in the near future, impacting customer experience and your bottom line. With commercial refrigeration systems, not having items in stock when customers want them, such as ice cream on a hot summer day because your commercial freezers are down also gives your customers a bad impression. It makes your business seem unprofessional, and customers will go elsewhere for their needs in the future as well.
Keeps Your Employees Happy
If you've ever worked in an office space, industrial warehouse, or restaurant when the HVAC system was down, you understand how uncomfortable the temperature can get. Not only does being excessively hot or cold affect your mood (putting you in a not-so-pleasant mood), but it can also affect the quality of your work. When you invest in regular commercial HVAC and refrigeration maintenance services, you'll keep your employees both happy and productive, increasing their satisfaction ratings as well.
Saves You Time & Money
Regular maintenance for your commercial HVAC and refrigeration systems is crucial in order to fend off costly repairs. In addition, if a system does go down, you're given priority by our team and a discount as well on your repair services. This will save you both time as you wait for a repairman and money. With a commercial agreement for your HVAC and refrigeration system, you will also avoid costly shutdowns that can impact your bottom line and may impact your goods if you have to dispose of food that went too long without refrigeration. Overall, having a regular maintenance program will save you the time it takes to call for services, wait for services, and worry about services. By automating your commercial HVAC and refrigeration maintenance, you will gain peace of mind.

CHOOSE COMFORT REFRIGERATION FOR ALL OF YOUR COMMERCIAL HVAC AND REFRIGERATION MAINTENANCE NEEDS IN CANTON
Comfort Refrigeration in Canton, Ohio, believes that our superb commercial HVAC and refrigeration maintenance agreements make it much easier for us to serve your small business. All of our maintenance agreements are customized, as we understand that all businesses have different needs.
Comfort Refrigeration can customize a plan to suit your specific equipment needs and keeping the bottom line in mind. A proactive plan of maintenance keeps your equipment efficient and productive. Comfort Refrigeration will maintain your commercial HVAC and refrigeration equipment so you avoid the massive issues that come with neglect.
We can create a plan that is limitless to your needs. We will encapsulate the timeline to facilitate you. Often our customers are very proactive and want unlimited service at the drop of a call; to monthly, quarterly or even biannually. We will cover any and all refrigeration and HVAC systems you may have. We will provide service for any make or model commercial Refrigeration or HVAC application. We are as flexible as the needs of each and every unit.
Comfort Refrigeration (HVAC OHIO) offers a discount to any customer with a yearly Maintenance or Service Agreement.
Contact our Canton, Ohio, office today to get started with your maintenance agreement.