Commercial HVAC Services in Canton
Offering a Wide Array of Commercial Refrigeration Services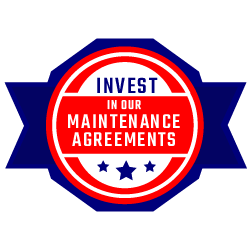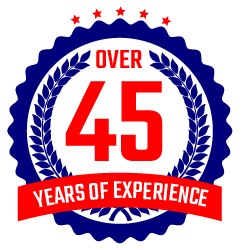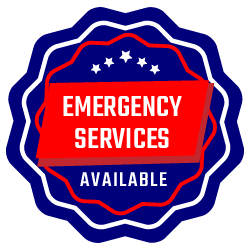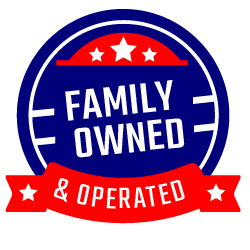 SUPERMARKET REFRIGERATION AND COMMERCIAL HVAC SERVICES FOR OHIO BUSINESSES
As a business owner, there are many things demanding your attention and seemingly all at the same time. From personnel issues and health insurance to the daily tasks of running a business, paying invoices, and serving customers, it can seem like there's never a spare moment in your day. Thus, if your commercial refrigeration goes down, the day can get even tougher, indeed.
Comfort Refrigeration in Canton offers the best commercial HVAC services, including commercial refrigeration services. We offer commercial refrigeration repair for supermarkets, gas stations, liquor stores, and anyone else who has a refrigeration unit or a freezer. We have almost 50 years in the commercial HVAC and refrigeration industry, enabling us to diagnose, repair, and solve your HVAC issues quickly. Give our HVAC company a call today!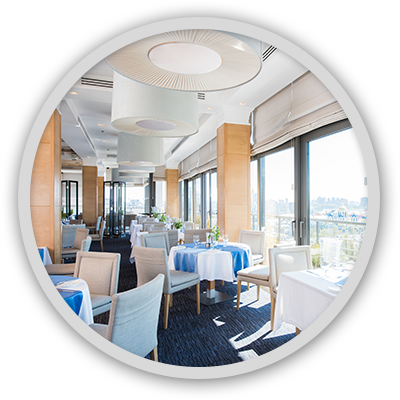 Businesses We Serve in Canton
Grocery stores
Medical supply stores
Convenience stores
Factories
Manufacturing facilities
Restaurants
Hotels
Liquor stores
And so much more!
Due to the nature of refrigeration, it demands immediate attention if it goes down, especially if it's a hot day in the summer in Canton. Your heating and cooling system will need immediate attention as well, especially if you are a busy restaurant packed with people. Any perceptible problem with your building or your systems can reflect bad on your company and on your overall reputation.
Comfort Refrigeration offers the best HVAC and commercial refrigeration repairs and service. Our expert HVAC technicians work quickly and efficiently to solve and repair your HVAC or refrigeration and freezer problem so you can get back into the swing of things. We offer emergency commercial HVAC services as well.
Our HVAC and Refrigeration Expertise
Cold Side
Manitowoc
Multiplex
Scotsman
Hoshizaki
Lennox
York
Carrier
Trane
Daiken
Masterbuilt
Bally
Beacon
Bev-air
Hot Side
Toast Master
Garland Grills
Frymaster Fryers
Pitco Fryers
Antunes
Taylor Grills
Bunn
Round Up
Arch Fry Dispencer
Blodsett
Prince Castle
Wells

Signs Your Commercial HVAC Needs Repair
Workers and Customers Are Complaining — this is the last thing you want. If you are getting complaint calls, a professional commercial HVAC company needs to be called right away
Noisy Units — when you hear or it's reported that your HVAC is making louder than typical noises, it's time to diagnose the problem and get an HVAC repair technician right away
Unpleasant Smells — unpleasant smells means something unpleasant is happening with your HVAC system. Mold, mildew, refrigerant, or a rotting critter could be the cause
Increase in Utility Bills — an unexplained increase in utility bills is often caused by an HVAC system working too hard because something is wrong. A local commercial HVAC company should be called for an inspection
Signs Your Commercial Refrigeration and Freezer Need Repair
Ice on the Exterior of the Unit — the temperature inside is off and your unit may be overloaded or lacking airflow
Does Not Feel Cold — you may need more refrigerant, or the refrigeration or freezer is in need or repair or replacement service
Door Does Not Close — this can heavily impact the temperature of the food inside without a proper seal. The door may be warped as well
Higher Than Normal Energy Costs — if your utility bill has jumped, have your commercial refrigeration inspected right away
Customers Are Complaining — this is bad no matter how you look at it. When a customer complains, call Comfort Refrigeration in Canton immediately for an inspection
CHOOSE COMFORT REFRIGERATION IN CANTON TODAY
Comfort Refrigeration prides itself on offering Canton-area businesses the best HVAC and refrigeration services, from installation to repair and maintenance. No one enjoys something that's broken, but when something that is broken is impacting your business adversely, you need a fix right away. We offer 24-hour emergency HVAC and refrigeration service, so if your heating and cooling start acting up or your freezer stops working, give us a call. We can help!