Emergency Refrigeration & HVAC Services
Serving Canton, Ohio, and the Surrounding Areas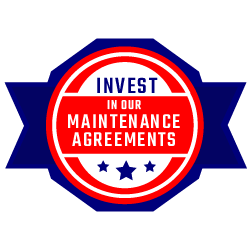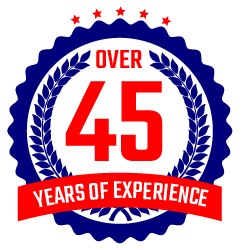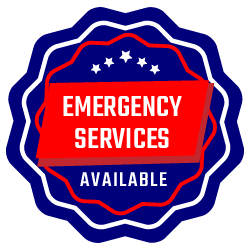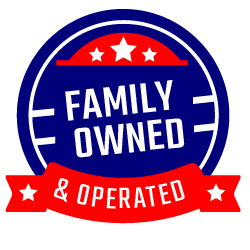 Cause Your Business Can't Afford a Breakdown
You rely on your commercial refrigeration and HVAC systems to work. After all, you have a lot of people depending on you, from the little boy who wants a popsicle from your convenience store refrigerator to patrons eating at your local restaurant who are looking for a respite from the heat. So when these systems go down, you have an undeniable emergency on your hands.
Comfort Refrigeration in Canton can help. Our commercial air conditioning company and commercial refrigerator repair store has almost 50 years of experience. We've been in business since 2007, and over that time, we've built a reputation for quality and prompt service with a smile. Our HVAC technicians and commercial cooler repair service personnel are highly trained and skilled at diagnosing and repairing your refrigeration and HVAC systems. When you call us for emergency HVAC and refrigeration repair, you'll get a live person, every time. Call us today!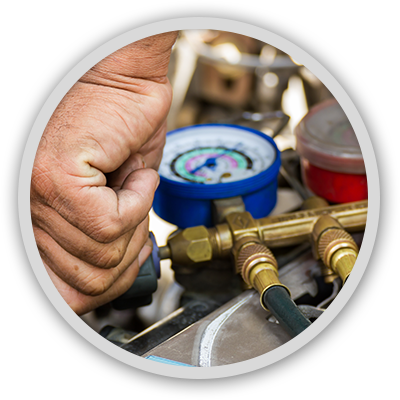 TYPES OF COMMERCIAL HVAC & REFRIGERATION SERVICES WE REPAIR:
Your commercial air conditioning stops working

Your commercial heating system stops working

Your commercial refrigeration system stops working

Your commercial heating system's flame is not blue

Your circuit breaker keeps tripping repeatedly in a short amount of time

You smell a rotten egg odor
EMERGENCY HVAC & REFRIGERATION SERVICE YOU CAN COUNT ON
Comfort Refrigeration in Canton has years of combined experience in helping commercial businesses with their heating, cooling, and refrigeration needs. Our passion is to keep your systems running smoothly all year long. And when emergencies occur, no matter the time of day, day of week, or if it's a holiday, we can help. Call us for all of your emergency needs today!
What Constitutes an Emergency Commercial HVAC Repair?
Heating and cooling go beyond just comfort level these days. Heatstroke is a real threat in the hot and humid summers of Canton, Ohio, and being too cold during the winter can pose health risks as well. If you are a hotel, a factory, a manufacturing facility, a supply store, or any other type of commercial business and your HVAC system goes down, you should call us for emergency HVAC repairs. Our commercial HVAC company has years of experience in helping you get your system back up and running in no time so your customers can be comfortable and safe.
What Constitutes an Emergency Commercial Refrigeration Repair?
Refrigeration is a necessity these days, especially during a hot summer in Ohio. If your food gets too hot, dangerous bacteria can begin to grow. These bacteria, such as E.Coli and Bacteroides, can cause major health problems such as abdominal pain, vomiting, diarrhea, and maybe even a fever. And no one ever enjoys being sick. If you're a convenience or grocery store, or another establishment that relies on refrigeration to keep your food safe, you need an emergency commercial refrigeration service when your refrigeration system goes down, no matter the time of day or night. The last thing you want is your customers becoming sick.
What to Look for in Your Emergency Commercial HVAC & Refrigeration Company
The most important thing to look for in an emergency HVAC and refrigeration company is customer service. When you call for a commercial repair, you need to know that the emergency HVAC and refrigeration technicians are going to show up — and soon. You need a reliable, trustworthy commercial HVAC repair service that can have your refrigeration and heating and cooling back up and working within hours (barring a major replacement need). Comfort Refrigeration in Canton offers the best emergency commercial HVAC and emergency commercial refrigeration services. We always put our customers' needs first and foremost above all else.
CHOOSE COMFORT REFRIGERATION IN CANTON TODAY
Comfort Refrigeration understands the importance of a reliable and trustworthy commercial HVAC and refrigeration company when there's an emergency. A sudden breakdown of a supermarket or restaurant refrigerator is a very costly problem. Many businesses rely on their HVAC units to stay operational. That's why Comfort Refrigeration offers 24-hour emergency services for Ohio businesses. We almost always can respond to your call in less than two hours, and we have a 24-hour answering service that is a live person with no answering machine service.
Our service department provides big-time service with a small town neighborly feel. No job is too big or too small. We realize cooling systems are often a vital component of a business. We can solve your equipment problems quickly and professionally. Your company's productivity is foremost to us. Ultimately, the best way to ensure that your HVAC or refrigeration equipment is kept in good working condition is to perform regularly scheduled maintenance on the equipment. Our mission is to be available to you when you need us. Call our HVAC and refrigeration company today!
Phone: (844) 325-1784