Energy Efficiency and Commercial Refrigeration
Comfort Refrigeration
Energy efficiency is an important topic of discussion in today's world. With the increasing cost of energy and the need to reduce greenhouse gas emissions, energy efficiency has become a major focus for businesses. Commercial refrigeration is one area of business that can benefit greatly from energy efficiency measures.
Comfort Refrigeration is a commercial refrigeration company located in Canton, Ohio. We help local businesses with refrigeration installation, maintenance, and repairs. Here are some of the ways businesses can increase the energy efficiency of their commercial refrigeration systems. Contact us today!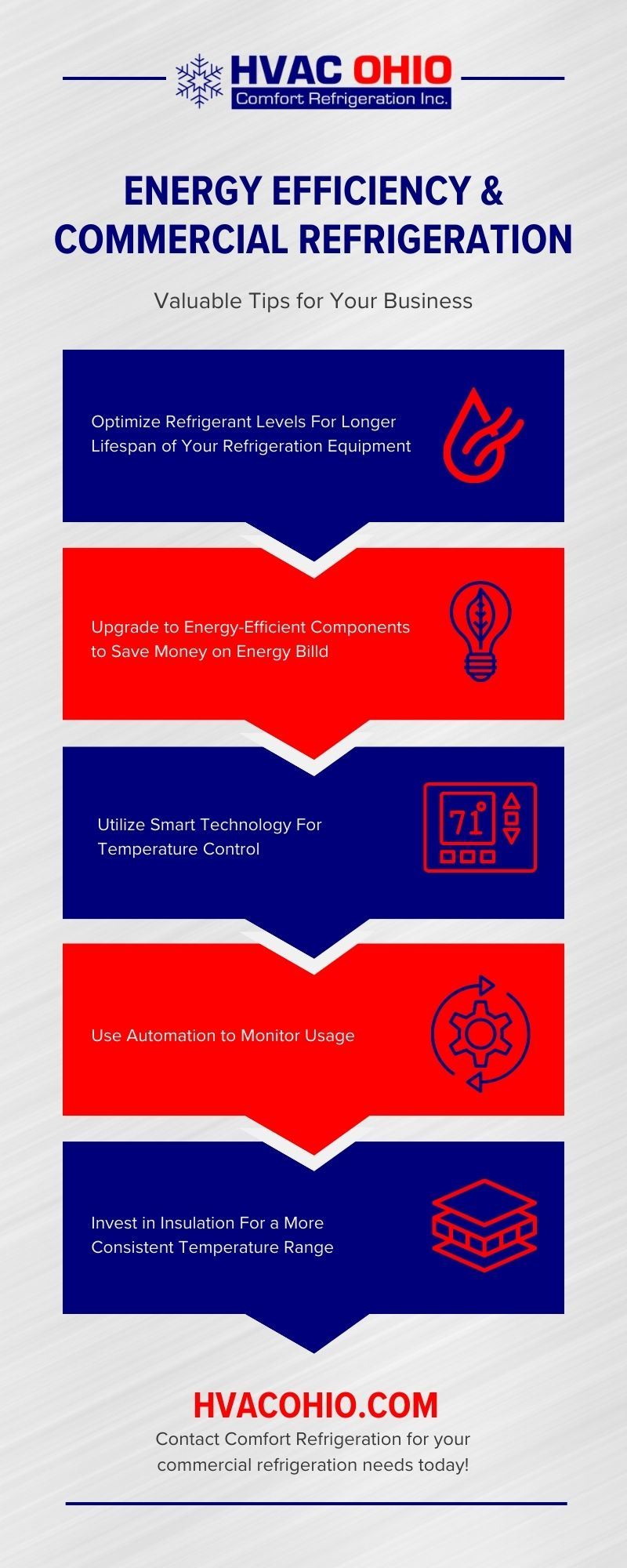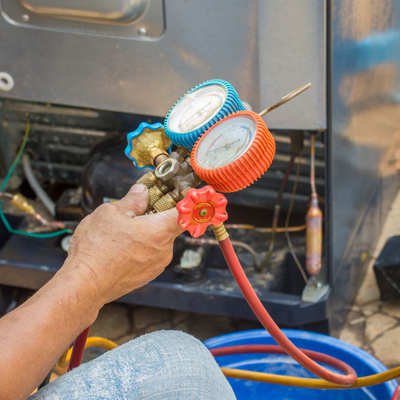 Optimize Refrigerant Levels
Refrigerant levels should be regularly monitored and adjusted to ensure that your commercial refrigeration system is running efficiently. This can help reduce energy consumption and extend the life of the system.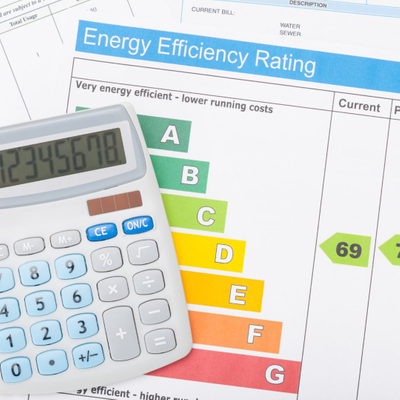 Upgrade to Energy-Efficient Components
Upgrading to energy-efficient components like refrigerant leak detectors, evaporators, and condensers can improve the efficiency of your commercial refrigeration system and reduce energy costs.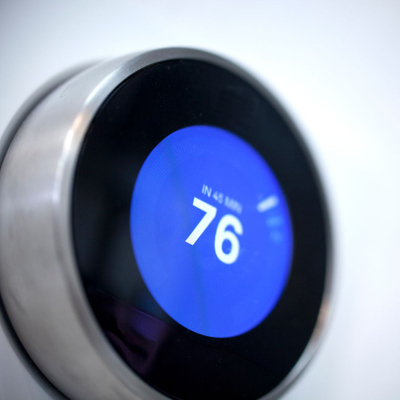 Utilize Smart Technology
Smart technology can be used to monitor and control your commercial refrigeration system. This can help businesses use energy more efficiently by allowing them to adjust the temperature and other settings when needed.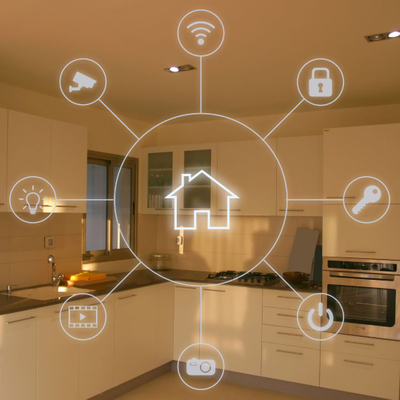 Use Automation
Automation can help reduce energy use by automatically turning off the commercial refrigeration system when it is not needed. This can reduce the amount of energy used and help save money.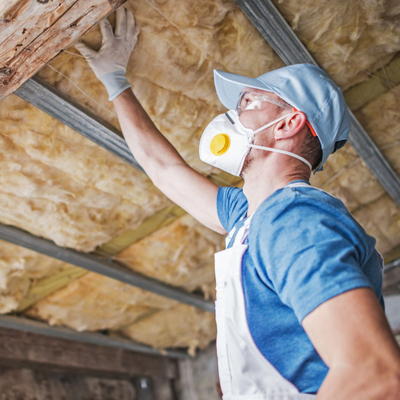 Invest in Insulation
Insulation can help keep the interior of your commercial refrigeration system at a more consistent temperature, reducing the amount of energy needed to keep it running.
CALL US FOR COMMERCIAL REFRIGERATION REPAIRS TODAY
By taking these steps, businesses near Canton can significantly reduce their energy consumption and save money on their energy bills, helping both the environment and your pocketbook. Let our commercial refrigeration company handle all of your needs. Call today!